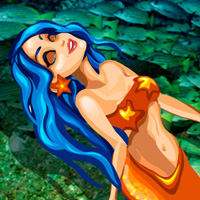 Wow Wake Up the Mermaid is another point & click escape game developed by
WowEscape
. In this game, you came to see the beauty of an underwater world. But unfortunately, you noticed that some magical creature made a mermaid unconscious. You have to find the way to wake up the mermaid by finding useful objects, hints and by solving puzzles. Click on the objects to interact with and solve puzzles. Good luck and have fun!
Play Wow Wake Up the Mermaid
Advertisement
If you find any broken link, please report it by using our
contact us
link.