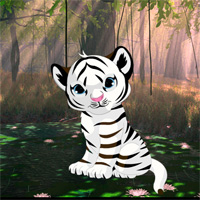 Wow Fun Escape 018 is another point & click escape game developed by WowEscape. In this game, someone trapped a white tiger in a forest. You have to rescue that predator from there by

finding useful objects, hints and by solving puzzles. Click on the objects to interact with and solve all puzzles to free the white tiger.

Good luck and have fun!
Play Wow Fun Escape 018
Advertisement