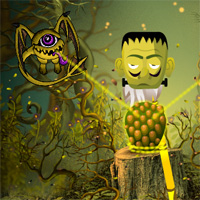 WOW Fun Escape 020 is another point & click escape game developed by WOWEscape. In this game, you are trapped in a forest full of monsters.
Your aim is now

to obtain a magical wand
by

finding useful objects, hints and by solving puzzles. Click on the objects to interact with and solve all puzzles to
escape from this forest

. Good luck and have fun!
Play WOW Fun Escape 020
Advertisement