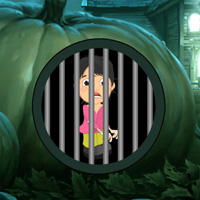 WOW Halloween Boy Escape is another point & click escape game developed by WOWEscape. In this game, a little boy got trapped inside a pumpkin cage in a Halloween forest.
Your aim is now to help him escape by

finding useful objects, hints and by solving puzzles. Click on the objects to interact with and solve all puzzles to make the little boy happy again.

Good luck and have fun!
Play WOW Halloween Boy Escape
Advertisement