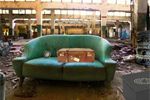 FEG Escape Game: Abandoned Building 3 is another point & click escape game developed by
FirstEscapeGames
. In this game, there is an abandoned building. In one of its rooms, there is a girl who has been abducted and kept hidden. Now your task is to help the girl escape from the building by setting her free. Find ways and means to release the girl from the building by solving puzzles. Good luck and have fun!
Play FEG Escape Game: Abandoned Building 3
Advertisement
If you find any broken link, please report it by using our
contact us
link.