Advertisement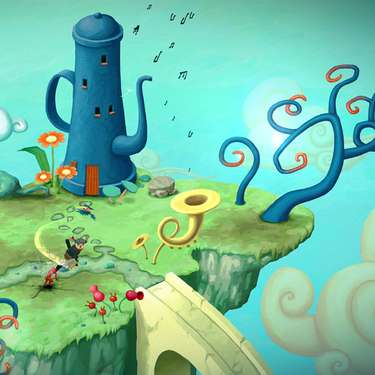 [DOWNLOAD] GameHouse - Figment is a keyboard-operated Danish action-adventure game developed by
Bedtime Digital Games
for
GameHouse
. In this game, set in a whimsical hand-drawn world, you'll explore the beauty of a human mind.
Figment invites you to explore a unique surreal universe filled with music, humor and multi-layered narrative.
Join Dusty and his ever-optimistic friend Piper on an adventure through the different sides of the mind,
solving puzzles to set things straight, beating back the nightmares and seeking to restore the courage that has been lost.

T
his mind has been quiet and calm for many years.
But something has changed.
New thoughts have started to emerge - taking the shape of nightmarish creatures.
The only hope for the grumpy Dusty, the mind's former voice of courage, is to get back to his old self and help the mind to face his fears.
Good luck and have fun! ☺
Download Figment (demo version)
If you find any broken link about this game, please report and let us know by
contacting us
. We will add working link if there is any alternative. You may also report any game bugs or problems about games directly to developers from their websites.
Advertisement