Advertisement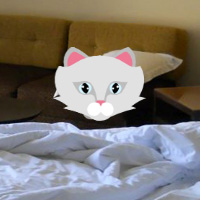 HOG Pick and Place Escape: Kitty is another point & click room escape game developed by
HiddenOGames
. In this game, you have to pick up all kitty heads and place them in the correct slots. There are no puzzles to solve. Click on the objects to interact with. Good luck and have fun!
Play Pick and Place Escape: Kitty
If you find any broken link about this game, please report and let us know by
contacting us
. We will add working link if there is any alternative. You may also report any game bugs or problems about games directly to developers from their websites.
Advertisement